Tackling consumer confusion about broadband technology
12 September 2023
---
Ofcom have proposed new guidance to help clear up customer confusion about broadband packages.
Under the guidance, broadband providers should:
Give customers a clear, accurate picture of what they are buying – before they sign up to a deal.

Only use the terms 'fibre' and 'full fibre' when referring to fibre-to-the-premises (FTTP).

Provide customers with a short, easily understood description of the broadband technology they are signing up to.
As the UK's first gigabit city, we use the term 'fibre' in York because we can! We are currently working with several providers to deliver full fibre connections using FTTP.
Unlike copper-based broadband services available today, FTTP networks use 100% fibre optic infrastructure to carry data all the way from the exchange to the home at the speed of light.
The roll out of fibre broadband is rapidly changing the connectivity landscape in the UK; 54% of premises have now been passed by a fibre network.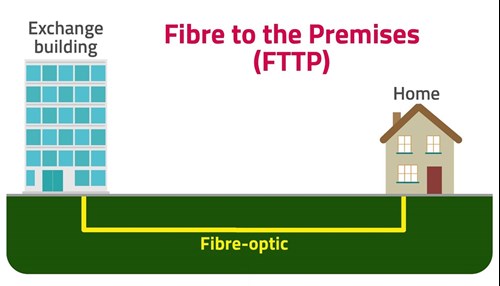 *Credited to Ofcom - https://www.ofcom.org.uk/news-centre/2023/tackling-consumer- confusion-about-broadband-technology