BDUK Prep New Option for UK Rural Gigabit Broadband Builds
11 September 2023
---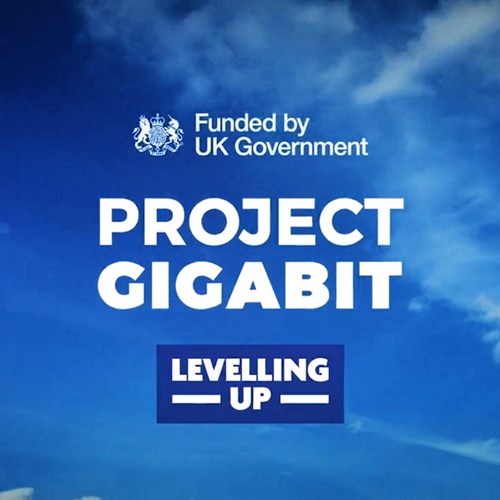 The Government's Building Digital UK agency is fielding interest in a new funding option for rural-focused procurements under their £5bn Project Gigabit programme, which appears set to target smaller community style builds of around 200-500 properties.

At present over 76% of UK premises can already access a gigabit-capable network, which falls to 53% when just looking at FTTP technology. But Ofcom currently forecasts gigabit coverage to hit 92% by March 2025, with purely commercial deployments alone being expected to deliver over 80% of that.

Project Gigabit is thus intended to help tackle that final 20% and, more broadly, aims to help extend networks capable of delivering "gigabit" (1000Mbps) download speeds (and uploads of 200Mbps+) to "at least" 85% of UK premises by the end of 2025, and then "nationwide" coverage (c.99%) by around 2030.

BDUK are currently fielding interest in the prospect of introducing a new funding option, which would focus on subsidised procurements for smaller builds (c. 200-500 properties) across three LOTS (North, Midlands and South). These would be even smaller clusters than the 'Local' contracts that have so far been awarded via the Gigabit Infrastructure Subsidy (GIS) contracts, which normally cover a few thousand premises each.

This is also the same sort of area as is normally covered by the voucher scheme (i.e. builds for specific communities), except suppliers in this new option would benefit from upfront funding. By comparison, securing vouchers and getting paid has become somewhat of a slow and tedious process for some suppliers, which has also been disrupted by regional programme suspensions and cases where some schemes have been unexpectedly cancelled – leaving supplies with the financial headache of a wasted effort.

At present the details are quite thin, although multiple suppliers could be involved with each of the above LOTs (possibly 12-35 per LOT).
With regards to the overall delivery of Project Gigabit, York is included within LOT 8 (with just over 4,000 premises set to be covered) and should the programme stay on track, the first stage will commence in January with a view to build work starting in the Spring of 2024.
*Credited to ISPreview UK - https://www.ispreview.co.uk/index.php/2023/08/bduk-prep-new-option-for-uk-rural-gigabit-broadband-builds.html