FACTCO is thrilled to announce that their full fibre network is live in Buckingham Court!
Located in central York, the 27-unit apartment block has always experienced poor internet connection and speeds.
That's all changed now thanks to FACTCO's full fibre network, granting residents a broadband connection that is up to 30 times faster.
Chair of the Buckingham Court Management Company Richard Jeffries MBE told FACTCO that the project has brought the 110-year-old-building well and truly into the 21st century.
"This project and the resulting fast and stable internet has been the most popular change in recent years," Richard said.
"Most people are paying much less for a much better internet service."
Apartment residents Joseph and Estelia Hodge signed up for FACTCO's full fibre network and can confidently kiss lagging goodbye for good!
"This is absolutely amazing, we have struggled for a long time now to be able to work from home and having to constantly close down apps and only leave one running," Joseph said.
"This is now a thing of the past and we can even watch Netflix in the comfort of our own home."
If you want broadband that works as hard as you do, there's still time to get connected.
To experience the internet like never before, register your details online.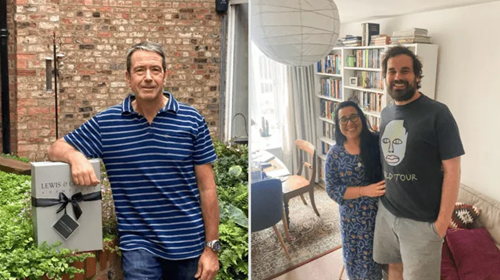 Chair of the Buckingham Court Management Company Richard Jeffries MBE (left) and apartment residents Joseph and Estelia Hodge (right)
*Credited to FACTCO LTD - https://factco.co.uk/110-year-old-york-building-comes-to-life-with-full-fibre-connection/